INDULGE A LITTLE, RELAX A LOT!
Treat yourself to a relaxing massage in the peace and quiet of your own cottage. Our therapists bring everything needed to turn your room into a private sanctuary; heated treatment beds, fluffy towels, aroma steamers and relaxing music.
There's no better way to unwind the soul and calm the mind. Treatments have been carefully designed to maximise relaxation and personal fulfillment, relax and nourish the mind, body and soul.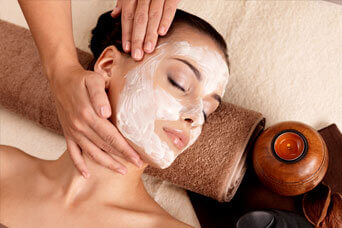 Aromatic
A classic facial that will suit all age groups and skin conditions. Choose from Anti-aging Rose and Frankincense, Sandalwood and Palma Rosa for normal to combination skin and Bergamot and Chamomile and Calendula for sensitive skin.
45 minutes £30.00
Diamond Dermabrasion
Exfoliates dead cells from the skin surface, deep cleansing the pores and stimulating local blood flow and boosting collagen production.
60 minutes £50.00
Aromatherapy
A completely bespoke experience. Your therapist will freshly organic products chosen specifically for your skin needs for a facial that purifies and hydrates.
60 minutes £45.00
[email protected]
07967264363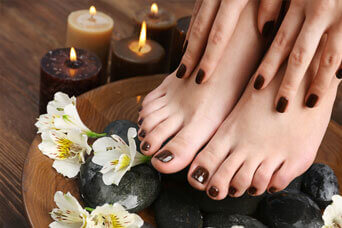 Rejuvenating Manicure
Cuticles and nails are pampered whilst hands are gently exfoliated. Your treatment is completed with a colour application from our OPI range.
Polish Finish 45 minutes £30.00
Gel Finish 60 minutes £40.00
Refreshing Pedicure
Feet are soaked and exfoliated to relieve them from hard skin with luxury OPI products, and nails are taken to the desired length before being polished with your chosen shade.
Polish Finish 45 minutes £35.00
Gel Finish 60 minutes £45.00
Gentleman's Hand & Nail Grooming
Nails are shaped, cuticles are cared and skin is soothed with an indulgent massage. Finished with a nail strengthener.
30 minutes £25.00
[email protected]
07967264363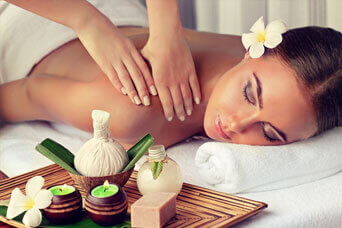 Purification Ritual
A mineral sea salt scrub to smooth the entire body while restoring vital nutrients to tired skin, a perfect add on to any massage treatment.
15 minutes £20.00
30 minutes £30.00
Back Ritual
A facial for the back with mask application to deeply cleanse the skin, a perfect add on to any massage treatment.
20 minutes £22.50
Swedish Massage
The classic full body Swedish massage that relaxes, relieves and eases aches and pains, in tired overworked muscles. Medium to firm pressure.
30 minutes £30.00
60 minutes £50.00
90 minutes £65.00
Aromatherapy Massage
A deeply relaxing form of massage designed to promote healing and a feeling of well-being. Lightto medium pressure.
40 minutes £40.00
70 minutes £60.00
90 minutes £70.00
Head Massage
This treatment includes massaging the upper back, arms, neck, scalp and face to relieve stress tension.
30 minutes £27.50
Warm Shell or Stone Massage
This idyllic massage uses warm shells to allow deep relaxation to your muscles. Medium pressure.
60 minutes £57.50
Warm Candle Body Experience
Drift away and experience for yourself the unique soothing and relaxing benefits of a warm candle massage. Light to medium pressure.
60 minutes £55.00
[email protected]
07967264363
Payment and Cancellation Policy
All deposits are non refundable and a 50% non refundable deposit required on date of booking with full payment (minus deposit) due four weeks before your event.
Cancellations with 28 or more days notice of the event = 50% refund of full payment made
Cancellations with 14 – 28 days notice of the event = 25% refund of full payment made
Cancel within less than 14 days of the event = 0% refund
General
A minimum treatment time of 2 hours must be booked per client.
For insurance and health and safety purposes a consultation form must be completed before any treatment is commenced. All known medical problems and ailments must be recorded. If any contraindications arise in consultation or during treatment, treatment will be stopped to ensure safety of client. No refund will be given. Please contact us if you would like a full list of contraindications to why a treatment cannot be performed. Please inform us at the time of booking of any medical conditions that may affect your treatment of choice so that we can offer a suitable alternative. All treatments can only be given to pregnant clients who are passed the 1st trimester of their pregnancy.
If you or any member of your party is deemed under the influence of alcohol or illegal substances you will not be able to be treated and no refund will be given.
All therapists reserve the right to tailor or modify the treatment in accordance with consultation at the beginning of the session to ensure that maximum standards of service and quality are met.
To make a booking please contact [email protected] or call 07967264363.