Glamping, otherwise known as boutique camping, has become a popular choice of holiday for those in the UK. There are several reasons for its popularity, including its many accommodation options, first-class facilities and awe-inspiring locations.
In the blog below, we'll delve into the history of glamping, what differentiates it from traditional camping and why an outdoor holiday could be just what you need to recharge your batteries. 
What Is Glamping? 
Glamping is a combination of the words glamorous and camping. It is a contemporary outdoor holiday that swaps traditional tents for more luxurious accommodations such as yurts, shepherd's huts and safari tents. 
The main appeal of glamping is that it allows people to enjoy natural surroundings without forcing them to sacrifice their home comforts. In addition to stunning views and tranquil settings, most glamping sites will provide guests easy access to electricity, running water and cooking facilities. So if you're looking for something that combines hotel-style luxury with a simpler form of living, then glamping is for you. 
Is It A New Idea?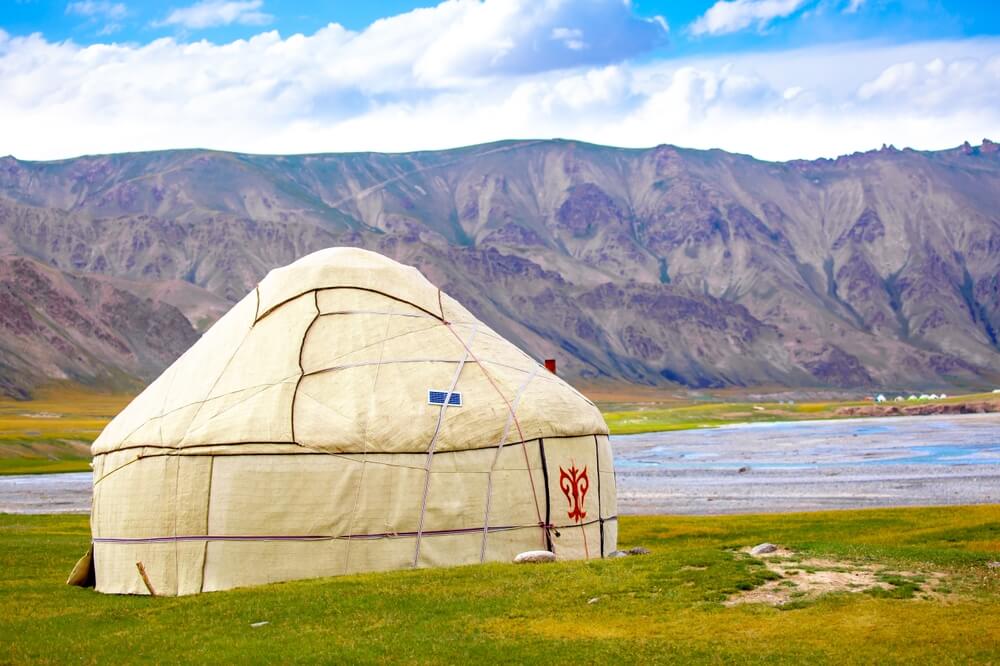 Glamping as we know it may only be a few decades old, but many of its features take inspiration from the past. Safari tents, a modern glamping mainstay, originated in the 20th century as a luxury accommodation for wealthy travellers visiting Africa, whereas the first yurts date all the way back to 600BC. 
In the 16th century, King James V of Scotland took camping to new heights by filling many of his tents with palatial fixtures and furnishings. And while you may not experience the same level of decadence in a present-day lotus belle tent or glamping pod, this royal influence is unmistakable.  
Camping vs. Glamping 
Whether you choose a working farm or a purpose-built glamping site, boutique camping has many advantages over its more stripped-back counterpart. These will vary depending on where you stay, but here are some of the most common: 
No setup: After spending a few hours travelling to your campsite, the last thing you want to do is pitch your own tent. Luckily, most glamping accommodation is ready to go for when you arrive. That means less time spent on hard work and more time relaxing.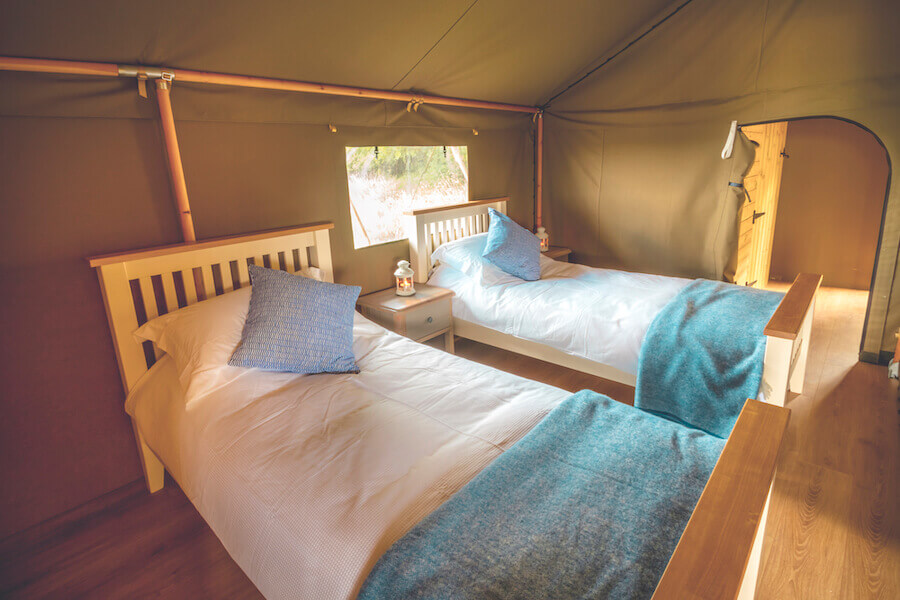 Sleeping arrangements: Sleeping bag, yoga mat, hard ground: there's a trio guaranteed to put anyone off sleeping in a tent. Fortunately, most glampers will enjoy a good night's sleep on a comfortable bed with pillows, fresh linen and a proper mattress. Somerset glamping is no different, with all bedding provided in our yurts and safari tent. How's that for relaxing? 
Family-friendly: Camping might be a rite of passage, but try telling that to kids who are cold, tired and fed up. Glamping is the best of both worlds as it exposes children to the great outdoors without putting them off it for life. The numerous accommodation options at your disposal, including tree tents, shepherd's huts and yurts, can also bring an added element of fun to your family holiday. And yes, there'll even be access to charging points to power up those all-important devices.
Better amenities: Most glamping sites are fully equipped with everything you need to relax and enjoy your holiday. Running water, flushing toilets, cooking hobs: you name it, they'll be on hand to make your life in the wilderness that much easier. What more could you ask for?
The Benefits Of Getting Outside 
Glamping is more than just a novelty. Being able to exercise, breathe clean air and soak up the sights and sounds of the great outdoors is also advantageous to our mental and physical health, with beautiful surroundings and natural locations known to boost mood, improve wellbeing and provide the perfect setting to increase fitness. 
Spending time outdoors with family and friends will open you up to new experiences too. You'll learn more about yourself as you escape the hustle and bustle of modern life, so it's definitely worth taking the plunge. 
Book A Glamping Holiday In Somerset 
Pennard Hill Farm offers a range of boutique camping options in the heart of the Mendip Hills. Both our safari tent and tree tent accommodation are big hits with guests, and our state-of-the-art facilities, heated on-site pool and scenic walks will all contribute to a holiday to remember. 
Book your getaway today.