ALL TICKETS & AccomModation NOW SOLD OUT
GLASTONBURY ACCOMMODATION
THIS IS YOUR OPPORTUNITY TO SLEEP UNDER THE STARS IN AN ENTIRELY UNIQUE AND BESPOKE CAMPSITE AT WHAT IS WIDELY RECOGNISED AS THE GREATEST FESTIVAL IN THE WORLD, GLASTONBURY.
Many attempt to create the ultimate Glastonbury experience, but this one is truly special. Situated at the top of the hill with the most incredible view of the festival laid out in front of you, we promise each guest seclusion and peace away from the crowds. Pennard Hill Farm offers accommodation to a very limited number of guests to ensure we keep our promise of exceptional service.
Less than a ten minute walk from the Festival, space is just one of the many indulgences at Pennard Hill Farm. Our tipis, yurts, lotus belle tents and airstreams are spread out over twenty acre pastures. Our dedicated team of staff will tailor your stay, whether it be organising helicopter transport or speciality food and drink, nothing will be to want or need.
What Glastonbury accommodation we have on offer
All our packages include all food for the duration of your stay (breakfast, lunch, afternoon tea, supper and late night snacks), lifts up and down the hill to the festival and lots of other little extras. We can guarantee you will be incredibly well looked after by our wonderful team. Sleep under the stars in total comfort with Glastonbury Festival on your doorstep. All accommodation comes with crisp white sheets, fluffy pillows and duvets, soft towels and fresh flowers.
On site we have a massage parlour where you can relax and allow our fantastic team of therapist to help you wind down after a busy day at the festival. A pamper parlour fully equipped with hair dryers, straighteners and mirrors so you can always look your best. We will also have a hair dresser on site as in the past there has been demand for blow dries.
We're going to have lots of exciting new things for you in 2019 but if you have any special requests please do let us know, and it wouldn't be the same without a flower crown workshop!
PLEASE NOTE WE ARE NOT ABLE TO SELL TICKETS SEPARATELY
All our packages include:-
All food for the duration of your stay

Powder Room & Electrical Points

Hot Showers & Luxury Loos

Lifts Up & Down The Hill To The Festival

A Fantastic Team of Staff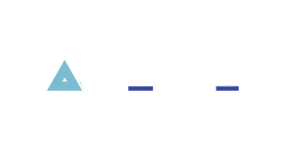 What is your nearest gate for the festival?
West campervan gate is our closest. Just a 10 minute walk away.
Do you have a cash bar?
Yes we do take cash or card. You can set up a tab at the beginning of your stay if you wish.
Can I park my car near my tent?
Car parking is in the field adjacent to the accommodation. We will have a lovely team of boys on hand to help you unload your car; they will then drive you across with your luggage from your car to your tent in a buggy.
Where can I charge my phone?
We have a phone charging station in the bar and restaurant, there are also plug sockets in the pamper tent.
Do the yurts, tipis or lotus belle tents have electricity?
The only accommodation with electricity is the airstreams but there are plenty of solar powered lights and candles in the accommodation.
Do you provide soap and shampoo?
Yes we do there will be some gorgeous soaps and shampoos in the showers on your arrival.
When does the bar close?
The bar will stay open as long as you would like it to!
When is food available?
Food is available from 8am until 1am. There will be set meal times but there will also be bar snacks available outside of these times.
How far are the loos and showers from our accommodation?
The loos and showers are in the same field as your accommodation so the furthest you would have to walk is 150m.
When do you open?
Your accommodation will be available from Wednesday 21st June at 4pm until Monday 26th June at 12pm.
How far is PHF from the festival site?
We are less than a ten minute walk to the festival site however we do provide transport up and down the hill if you need a helping hand!
Is linen included?
Yes, crisp white linen and fluffy towels are provided.
How many pillows do I get in my accommodation?
All our accommodation – yurts, tipis, lotus belle tents and airstreams offer two pillows per person
Sue and I had a fantastic time and were looked after superbly well, so thanks to all the team at Pennard.
Gareth Copling
Thank you sooo much for an epic weekend. It is strangely bizarre being sat at work again and it is making me thoroughly depressed. Everybody was great this weekend but the food was even better. Loved it. Thanks for making our stay.
Adam Greenwood
Thanks for everything we really enjoyed ourselves and hope to come back and see you next year.
Mark and Julia Butters
We had a great time and of the 4 years at Pennard HF it was by far the best. The welcome on Thursday was absolutely fantastic. Well done to all the team.
Gary Davison
It was a great weekend and we really appreciated all that you and the team did for us.
Peter Charles
Oh my goodness your attention to detail was outstanding. You literally thought of everything one would or indeed could need whilst there. We can't wait to return having reflected about our five days at beautiful Pennard Hill Fam. We think you should be so proud of the triumphant success you achieved to the delight of all the guests.
Andrew and Gee Long
Pippa, your lovely dad, Emma, Charlie, Jen and the rest of the team, including the kitchen and cleaning staff! I have to write to thank you for the spectacular service and hospitality - in my view, a gold star! Long may Pennard Hill Farm continue!
Anna McFadyen
Thanks Pippa – we had an amazing time. Truly unforgettable!
Andrew Norwell
Thank you so much for the most fabulous stay at Pennard Hill Farm. I cannot thank you enough for all your hospitality and how you looked after us. As Glastonbury "virgins" - Pennard Hill Farm was a retreat that helped us slowly edge are way into the stream of the festival. What a sanctuary you provided for us to always return to. Your staff were the best, so helpful and friendly. The location - perfect. Looking down at the festival and feeling like you are in heaven. It was such a special five days.