Are you a regular all-inclusive holiday go-er looking for something a bit different this year? If you are, you're in the right place! A Somerset holiday is truly special as there's so much to explore in the local area. That's why self-catered accommodation is the ideal choice.
These are our top 5 benefits of going on a self-catered holiday, that might just persuade you to undertake an outdoor adventure!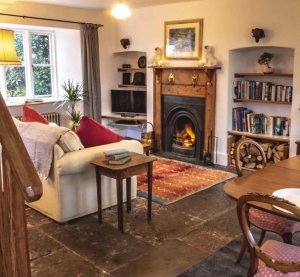 Great value for money
It's no secret that self-catered holidays are a lot more cost-effective than you're average all-inclusive, especially when you're traveling in a larger group of people. Splitting the cost of a multi-room rental, putting money into a kitty for the weekly food and drink shop and going out for the odd meal generally make self-catering holidays a lot cheaper than all-inclusive.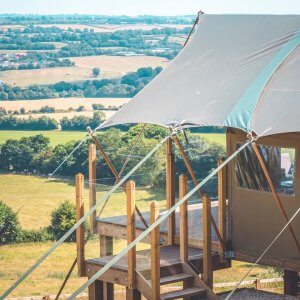 Freedom is yours!
One of the best parts of staying in a self-catered home is there is no such thing as regimented eating times and most importantly no last orders at the bar! Self-catered holidays mean getting up at 11am and eating breakfast in bed and midnight snacking to your heart's content. It also means everyday conveniences such as being able to wash your clothes after a day of outdoor activities is possible, so packing light is more of an attainable goal. You aren't restricted by a schedule or a hotel's services and can do everything you want to do at your own pace. So let's have an adventure! Create your perfect family holiday with your own schedule and activities!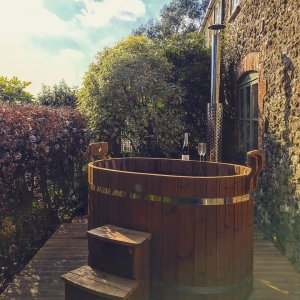 Plenty of Space
What's better than having an entire home all to yourself? Our cottages provide sociable and spacious living spaces that can be used specifically for your holiday needs. The Golden Fleece also boasts a private garden with views of the Mendip Hills which is perfect for BBQs in the evenings. All of our cottages have access to a communal swimming pool inside our stunning red brick barn, which means no more getting up early to reserve the sunbeds!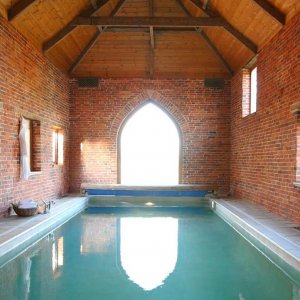 "Home from Home"
Great if you are bringing babies or smaller children! The cottages at Pennard Hill Farm are equipped with every day to day comfort to make you feel as though you're in a home away from home and more some. Think hot tubs, balconies overlooking stunning Mendip views and roaring open fires. Another convenience of holidaying in a self-catered cottage is that there is plenty of room to bring your own groceries, so if anyone in your party has any dietary requirements they are much easier to cater to.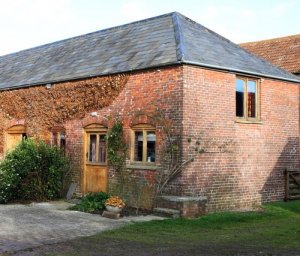 Pet-friendly
Being able to holiday with your pet is a huge bonus! For those of you who are inseparable from your pets, we know the heart-ache of leaving a furry friend behind with the dog-sitter (or worse – the kennels!) which is why Pennard's cottages are pet-friendly rentals. This means your pet can enjoy a well-deserved holiday just as much as you. Somerset is the perfect location for dog-friendly holidays due to its abundance of trails and dog-friendly pubs and restaurants and plenty of space within the farm to let them run around.
We have tried to create the ideal environment for you to escape to so you can enjoy yourself away from the stresses and strains of everyday life. Take a look at our 3 beautiful self-catered holiday cottages here.