With Glastonbury festival fast approaching you may have started to think about what to take with you to the festival. We are here to help! Check out our guide on everything we think you need to pack for Glastonbury Festival along with some useful tips to take into consideration before packing for your trip.
What To Pack For Glastonbury
Your tickets: You won't get very far without these! 
ID: If you look young you will definitely want to bring some identification like a driver's licence with you to the festival as you will be challenged when purchasing alcohol. Get yourself a 'Challenge 21' wristband when on the grounds. This will only be given to individuals who can present ID. 
Toiletries: Write a list of all your essential toiletries so you don't forget anything. Add toothbrush, toothpaste, shampoo, shower gel and deodorant to your list.  
Toilet roll: After your ticket, this is probably the most essential item to pack. If you don't have enough room for toilet roll purchase some small packs of tissues instead.  
A reusable water bottle: There will be free water taps at the festival so you will be able to fill up your reusable water bottle when needed. You can find all of the refill stations on the Glastonbury water kiosk map. With a large number of people attending the festival, the fewer plastic bottles around the better it is for the environment.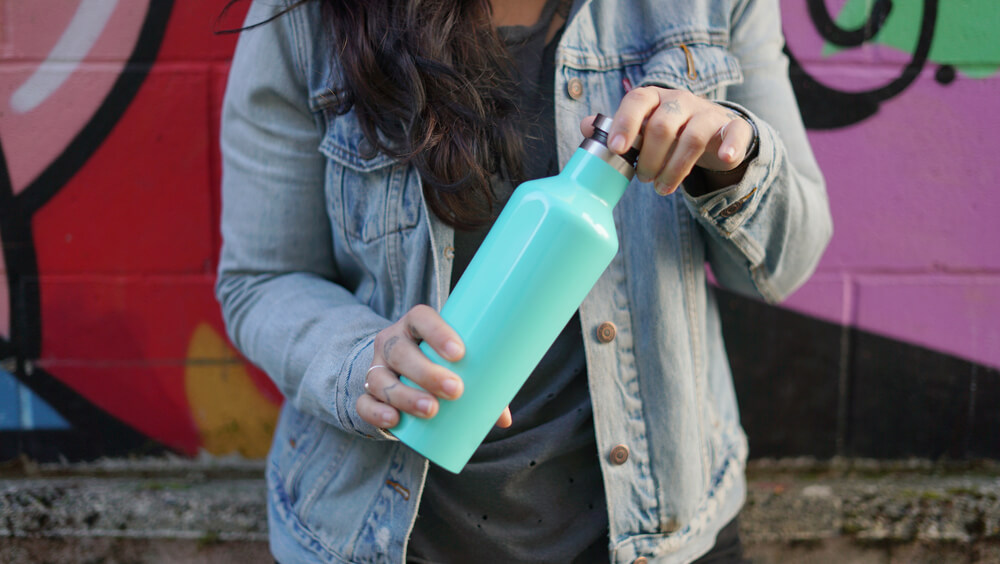 Waterproof jacket: You can't trust British weather so why not invest in a packable waterproof jacket? After all, no one wants their weekends ruined by getting drenched in rain. 
Bucket hat: Be sure to pack a hat to protect you from the sun and to look cool while listening to your favourite artist.    
Sleeping bag: A sleeping bag is a great way to have a comfortable night's sleep when sleeping in a tent rather than lying on the hard festival field floor.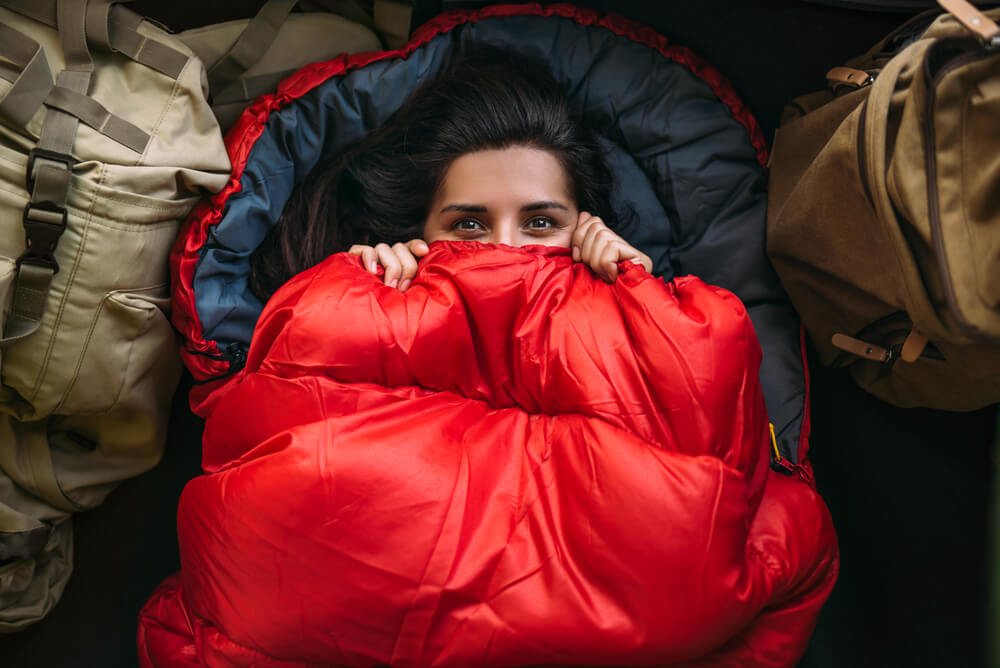 Money and Cards: If you are looking to purchase food and drinks at the festival be sure to bring some cash or your card if you are happy to do so. Why not try setting a budget before the festival but take a little extra as a backup in case of an emergency?
Wellies: If the weather doesn't look too good over the Glastonbury weekend a pair of wellies will be perfect to protect your feet from a muddy field. The last thing you want is for your favourite pair of trainers to be ruined by a muddy field.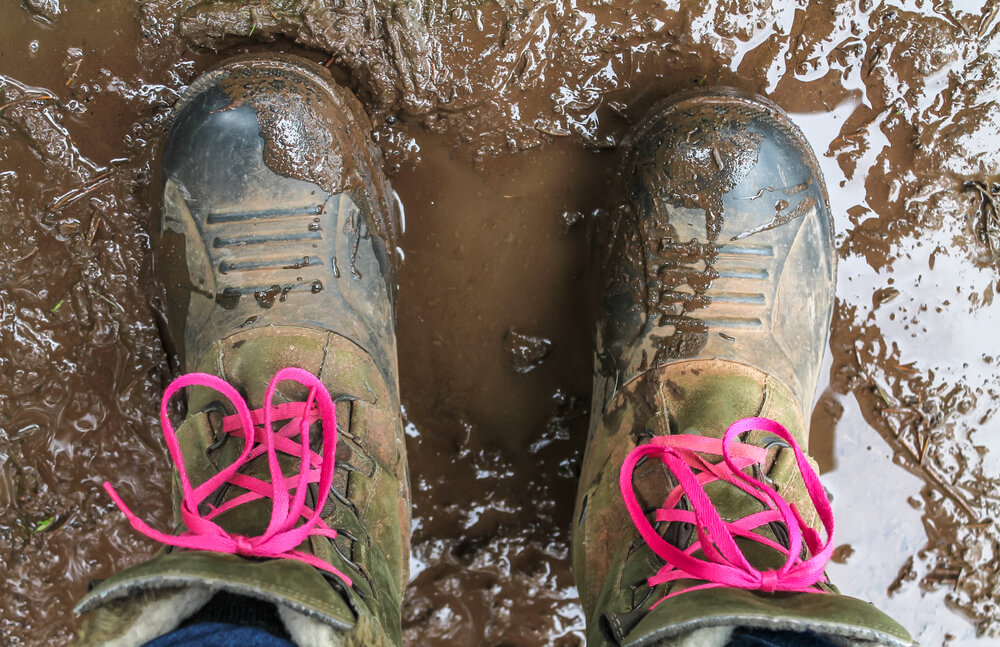 Torch: A head torch in particular can make your life easier when walking through a swarm of tents at the end of the day trying to find yours. Keep your hands free for your reusable water bottle or waterproof jackets by using a head torch.    
Glastonbury Top Tips 
Don't overpack. You don't want to be looking after more things than you can carry. Pack your essentials and if you have space pack a couple of items to make your stay more comfortable/enjoyable, then go ahead and pack them too. The more stuff you have the longer it will take you to get through security so bear this in mind. 
Pack some clothes to go home in. If you are driving to Glastonbury leave a spare pair of clothes in the car. This way you can change into them before you head home so you can drive home in comfortable clean clothes. 
Label your belongings. In case you lose something this will help Glastonbury know what's yours and what is somebody else's. Multiple people may have the same backpack for example and labelling that with your name and address is a great way to distinguish yours from everybody else. Label your bag by simply placing some luggage tags on your bag straps.     
Bring an empty rubbish bag. Here you can put all of your dirty clothes so you know what you have and have not worn. It also makes it easier for when you get home and want to wash your Glastonbury wears as they will all be together in one place. Don't forget to bring a rubbish bag to put your rubbish in! Clean up after yourself as much as you can while at the festival.
Pack snacks! Although there will be lots of amazing street food vendors at the festival, pack some snacks to munch on when the queues are too long or during the night when you fancy a midnight treat. 
Luxury Accommodation at Glastonbury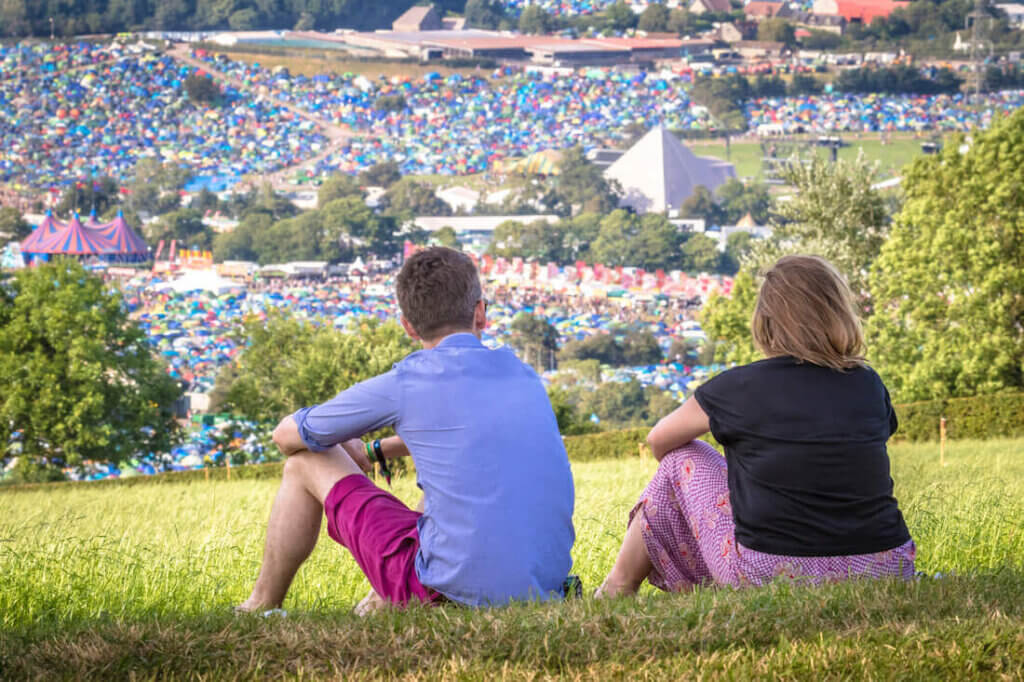 Looking for luxury accommodation to relax and unwind in over a busy weekend? Leave the sleeping bags at home and book the ultimate Glastonbury glamping experience here at Pennard Hill Farm. 
Be the envy of your friends by capturing the incredible views from your accommodation situated at the top of the hill all over your Instagram stories. Our accommodations include yurts, lotus belle tents and airstreams. Take advantage of our onsite facilities including hot showers, a fully stocked bar and restaurant, clean loos and a massage parlour to help you rejuvenate for each day of the festival. 
Our team is here to help make your experience the best it can be! Whether that is organising an all eyes on you helicopter trip to the festival or organising some delicious food. 
Book your glamping accommodation at Pennard Hill Farm to add a touch of luxury to your festival experience. Want a more catered experience? Get in contact with us and we'll see what we can do for you!